Beacon Pharmacy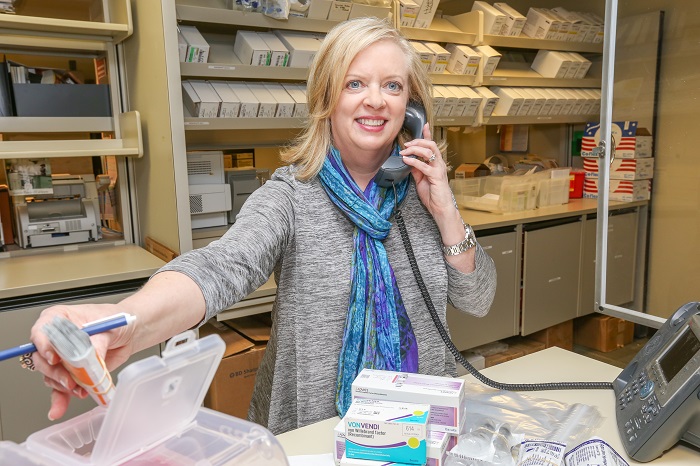 Beacon's expert pharmacists have decades of hemophilia experience and work closely with the physicians and nurses at the Hemophilia Treatment Centers throughout the state to coordinate treatment plans for each client. Along with clotting factor and other medications, Beacon Pharmacy provides infusion supplies at no additional cost.
Through easy online ordering and one-on-one telephone contact with clients, the Beacon pharmacy team ensures that clients receive the medications and infusion supplies they need when and where they need them. In addition, Beacon Pharmacy has a comprehensive plan for notifying clients about factor product recalls.
Everyone on the highly-experienced Beacon Pharmacy team is dedicated to providing prompt, courteous service to every client. When clients call the pharmacy during regular business hours they can expect to speak directly to a staff member. Clients always have access to the online order system and can place their orders for factor and supplies at their convenience from home or work at any time of the day or night.
Beacon's insurance team helps clients understand and manage their insurance coverage and always files insurance claims for clients. Specifically, they verify coverage, obtain any necessary pre-approvals, provide letters of medical necessity, and follow up on outstanding claims.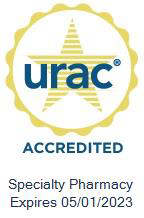 The Hemophilia of Georgia and Beacon pharmacies are URAC accredited, which is the gold standard for specialty pharmacy accreditation. Specialty pharmacies play an increasingly important role as a member of the patient management team. They help guide care plans to improve patient outcomes and financial outcomes. This accreditation ensures your are getting the most comprehensive care from our clinical staff as possible.

Beacon Pharmacy is accredited by the Accreditation Commission for Health Care, Inc. Call ACHC at 919-785-1214 to report a complaint to the pharmacy accreditation agency.
To speak to a pharmacist after hours, call 770-518-8272 or 1-877-221-6883.